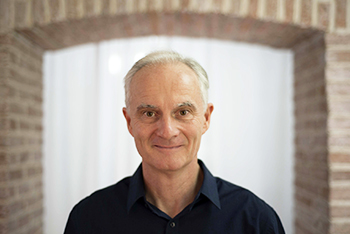 Simple. Effective. clinically documented.
Do you find it difficult to overcome your stress?
Tapping reduces your stress symptoms in the first session.
Are you struggling with symptoms from a traumatic experience?
Tapping reduces your symptoms in the first session.
Tapping is effective both in person and online.
Does it sound a little too good to be true?
Believe me, these are indisputable facts. Backed up by years of experience and many clinical trials.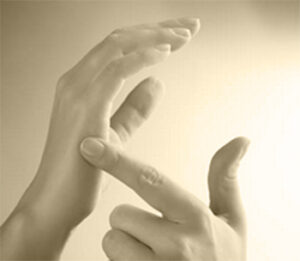 A complementary treatment


Tapping is a complementary treatment of emotional stress and physical pain.



More than 100 clinical trials have shown that tapping is very effective in treating a wide range of challenges.


But in one area, tapping completely stands out:


Tapping is unsurpassed in reducing symptoms from a very stressful experience.


So unsurpassed that this website is dedicated to this topic.

We tap on meridian points
With our fingertips, we tap gently on a few points on the body.
We tap on a few meridian points, known from traditional Chinese medicine.
All the while you focus on what you want to change or let go of.
When you focus on and can feel what you want to change, and we tap at the meridian points at the same time,  that is when we create a big difference.

The most commmon form of  tapping is Emotional Freedom Techniques or
EFT.
EFT has been subject to more than
100 clinical trials.
Meta-analyses have summarized the research on EFT. It shows a detectable effect in the treatment of
Phobias
Pain
Anxiety

Depression

PTSD
Most people, who have never heard of or tried tapping, do not believe in this effect at all.
Why? Because beliefs do not listen to facts.
Challenge your beliefs. Read about the studies. Read the facts.
Or try tapping.
Where is tapping particularly outstanding?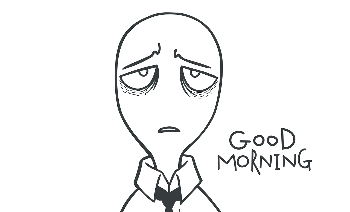 To reduce symptoms related to a very stressful event
Where is tapping particularly outstanding?
After 15 years of experience with tapping, I have no doubt:
Tapping is particularly outstanding in reducing symptoms from a very stressful experience.
Under the right conditions, we reduce the symptoms of your experience in a very short time.
What is important to create a change?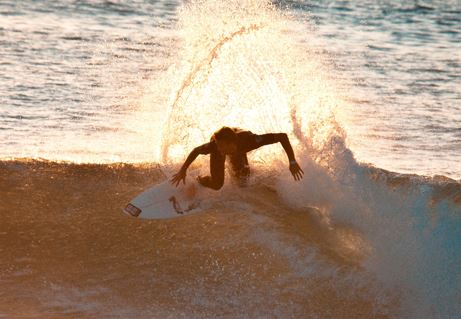 The result depends on your motivation and the perfect "wave"
If you want to work on a very stresssful experience, then your motivation is important for the outcome of our work.
You need to be able to see yourself back in a life without symptoms.
You need to be ready to look inward.
You need to be able to feel what you want to change.
I have the experience to get you safely in the right direction.
But I'm just the wave.
You're the surfer.
Tapping will reduce your symptoms

How much?
A good indication of the quality of a tapping session is your symptoms.
So we simply measure your symptom level before and after our work.
Have you had a very stressful event, and are now struggling with a number of symptoms?
Symptoms you did not have before the experience?
Know your level of symptoms. Take a test
.
What can you expect from your first session?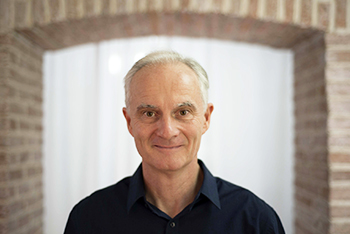 I expect a noticeable, measurable result
Are you very motivated and have a great desire to overcome your stressful experience, then my goal is:
You will feel an improvement after the first session.
Your symptoms will decrease after the first session.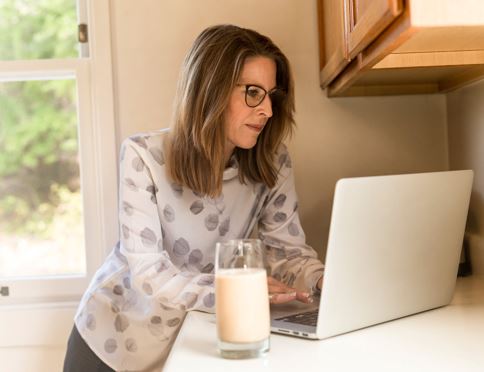 Sessions in Odense and online
If you are interested in a session, I prefer that we meet, that you visit me in Odense (Denmark).
But for many, this is not an option. Then we can work online.
My experience is that both ways of working give very good results.
 Meeting up in Odense, as well as online.
.
Are you veteran or military personnel?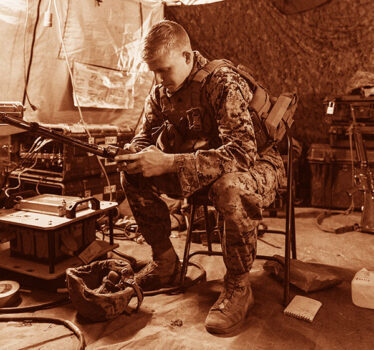 Check out: stresssolution.org
The people behind stresssolution.org have so far helped +20,000 veterans, mostly with EFT.
All countries, all ages, all military status are invited to try EFT (tapping) for free on their website:
Is it new to help veterans with tapping (EFT)?

Not at all! Watch this short video, back from 2008: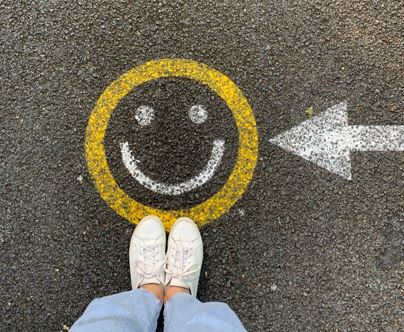 "We have already tyried tapping"
Read a few of the feedback I've received from people who have tried sessions, based on tapping.
"It's amazing what this technique can do in a short time.

Finding peace with my memories of the kidnapping helped me to transform my traumatic memory into a mere memory; the energy of remembering it today does not compare with the energy of remembering it before the sessions."
"Susana", Mexican, 49 years.
Tapping sessions online
"... and with the headaches the same thing happened, I no longer suffer them 🙂 For me the tapping has worked very, very well!"
"Margarita", Mexican, 29 años.
2 1/2 years after we tapped 1 hour on her migraine in my office.
"I looked for EFT (Tapping) after three weeks of insomnia which was affecting all areas of my life. I looked for help everywhere and Jens´ therapy helped me a lot, to sleep and to create "new images" in me that helped me with my other theme, my mom's death.

Two issues that were resolved in the first session! His way to guide the session made me feel very comfortable and safe. At first it seems that what he does is not going to be very useful, but already in the sessions I could feel subtle changes and they gave very grateful results.

Thank you Jens, I trust this technique a lot as well as your work and my wish is that many will benefit from your help!"
Anabel Cardenas, Mexican.
Tapping sessions in my office
"It is unbeliveable! Every time I think of my dad I now keep seeing his smiling face! Before I did not remember one single moment when he was smiling."
"Anne", American, 64 years.
Online sessions working with childhood events
".. Jens turned out to be perfect for me and the EFT process so interesting and helpful.

I never knew what would come up in a session and was constantly surprised at what emotions surfaced while Jens tapped on me.

Jens has a wonderful acceptance and belief that emotions should be felt, expressed, then released. I thank Jens for helping me feel lighter and happier in life! ..."
"Mary", American, 60 years.
Tapping sessions in my office
"I would never have thought EFT-Tapping would work.

As a natural skeptic, the first time Jens explained it to me, it was all I could do not to ask if he was joking.

But, following a series of traumatic events (also known as life), I decided to give it a try and I immediately found it effective.

I have used it to deal with a variety of issues from getting over relationships to deep wounds from childhood to work conflicts and I found it extremely helpful.

There have been one or two topics that required multiple sessions to fully address, but Jens was very accommodating.

I would recommend anyone with an open mind to give it a try."
"Beth", American, 32 years
Tapping sessions in my office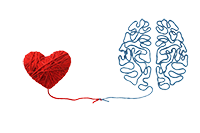 Stress
Tapping is very effective in reducing stress. First we work with experiences or challenges of recent date, but "old stuff" will quickly ask for help. Tapping can help you regain your energy very quickly.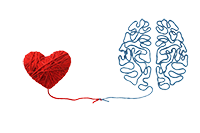 Traumatic experience
Tapping will often create remarkable results in a short period of time. You will be able to feel a difference after the first session.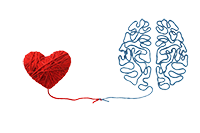 Exam anxiety
With a few tapping sessions, you will feel more resourceful and be better mentally prepared for your next test or exam.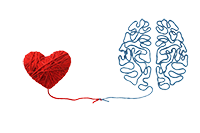 Fear of flying
With one or two sessions, we get you up and flying again. Other phobias? Ask me.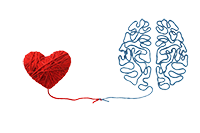 Chronic/physical pain
If you believe your body is a messenger, telling you something, then tapping can most likely reduce your pain.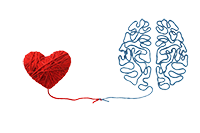 Stuck?
Have you tried "everything" without achieving the desired result? What is your challenge? Maybe tapping can help.
Send me your question and I will return to you.

Jens Møller
Odense, Denmark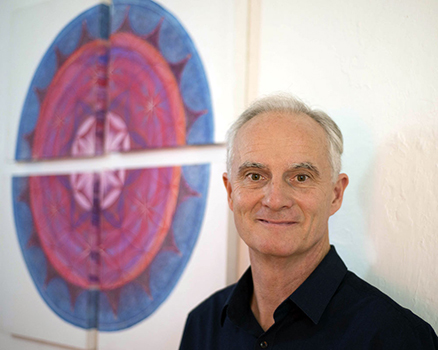 Jens Møller
Odense, Denmark

Email: jens (at) innweard.com

Phone: +45 5353 4228 (leave a message)
I am danish and live in Odense (Denmark).

I offer sessions in danish, english and spanish, mostly in the weekends.

Among my certificatiosn are:

NLP (Neuro Linguistic Programming) Coach, Master Practitioner and Trainer.

I am a certified EFT Facilitator.

I am trained in Matrix Reimprinting (an advanced tapping technique).

My work is inspired from Erickson hypnosis workshops, med Jeffrey K. Zeig, Stephen Gilligan og Michael Yapko.

I am also a Laughter Yoga Coach 🙂
Tapping has been around for many years
The first EFT manual was published on the Internet in 1995.

I have been working with tapping for the last 15 years.